Duo
is a modular aroma diffuser I conceptualized as a personal project during my internship at 
Empoise, Bangalore
The idea of
splitting the product into two
was taken forward. Its aim is to allow
easy switching between aroma blends
Vital electronics in the base while the aroma blend lies in the tank. The separation of the water from the vital electronics strengthens the longevity of the product.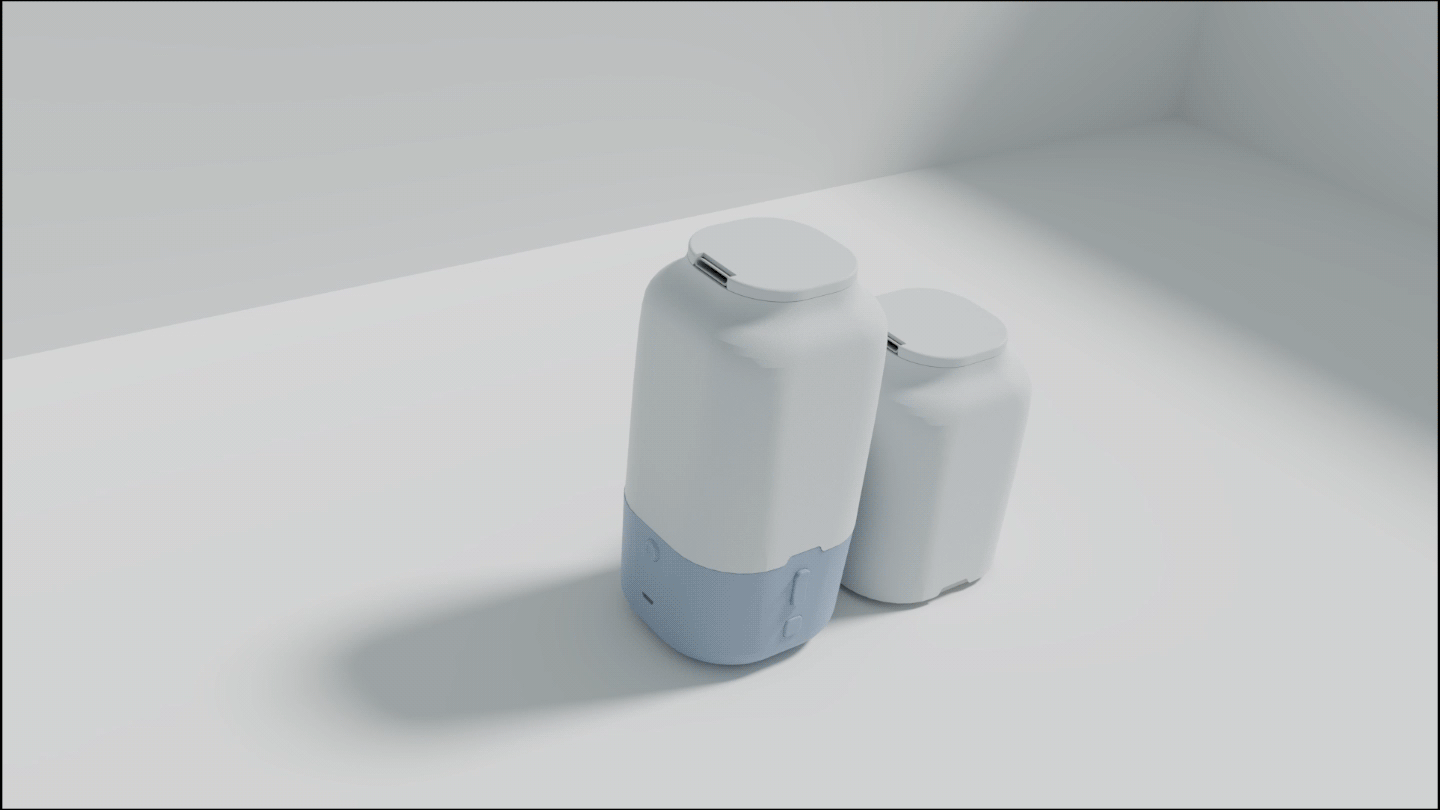 Change the mood of your environment in one instant gesture. The tank units store whatever aroma blend you choose to make while the base acts as the constant, powering the product.
Duo doesn't allow a faulty connection to take place due to two connecting surfaces which are shaped to align perfectly to allow a stable and easy connection between the base and the tank. Duo becomes a functional product only when the 2 halves are connected together.
The two buttons on the front allow you to power it on/off and adjust the duration of the diffuser. The button on the sides are a release to allow you to separate the two halves
Its universal micro USB port would allow Duo to work off a laptop as well as a plug outlet on the wall, providing the right amount of flexibility during use.

Development was focused on creating a 3d model which is optimized towards assembly. All parts are designed to align with each other.