A redesign of an older project. Previous version can be found here: https://www.behance.net/gallery/62782959/PLUSNEST
Plus(earphones) and Nest(speakers) are a pair of audio devices aimed at unifying 2 very different experiences in listening to music.  
​​​​​​​
Plus and Nest advertise a way to
easily switch between 2 audio devices
by negating the involvement of a phone. With the simple gesture of throwing in the earphones into the speaker, you can now seamlessly switch from a "Private" music listening to a more "Public" music listening experience.
2 magnetically attaching earbuds also allow you to easily turn on/off the device without the use of annoying and awkward long presses. 
This ensures a more 

"gesture" inclusive way of controlling your earphones.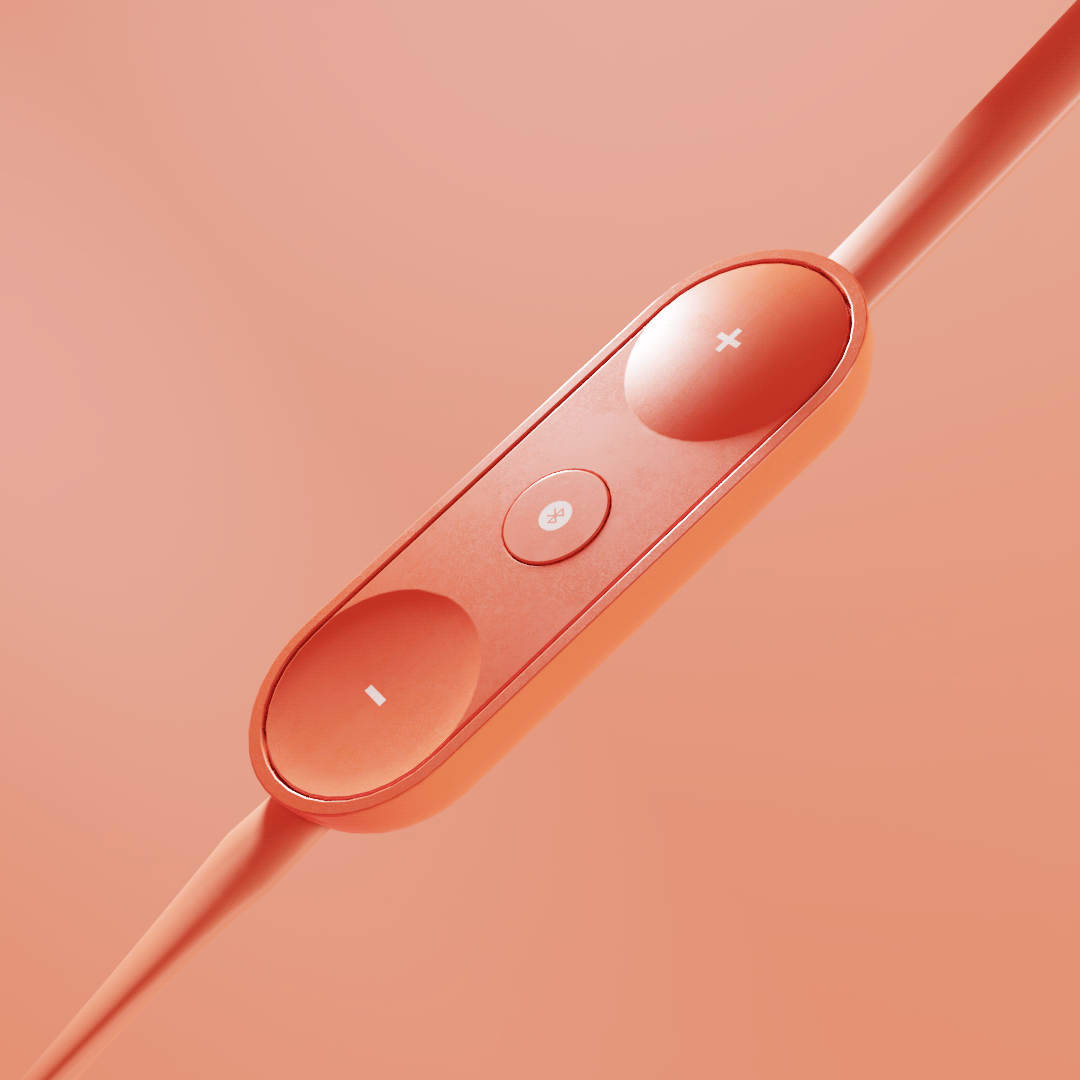 A controller on the earphone with a convex and concave surface gives a sense of tactility allowing you to

"feel" what you're
 pressing without really looking at it.
The enclosure on the earphone houses a wireless coil and a battery and acts as a "wireless" link between the speaker and earphones. When dropped into the speaker tray, the

music instantly switches to the Nest Speakers....
The Tray on the Nest speakers also double as a wireless charger for your Plus earphones, giving it a

designated space in your home

to store them when not in use. 
The grooves on the Nest and Plus lightly grip each other, allowing for a

better alignment

to successfully charge wirelessly. 
Plus and Nest are designed to work for and with each other.

The pair are also sold together, making it a unique, one of a kind audio package for both your private and public music listening experience.
Feedback is always appreciated